Go to Releases in our Github and search for the most up-to-date release. Currently, that is Portland v5.0.1.
Next, you will want to download eq-win-gui-portland501.zip. Once you have the wallet downloaded, go ahead and move all of the downloaded files into a folder.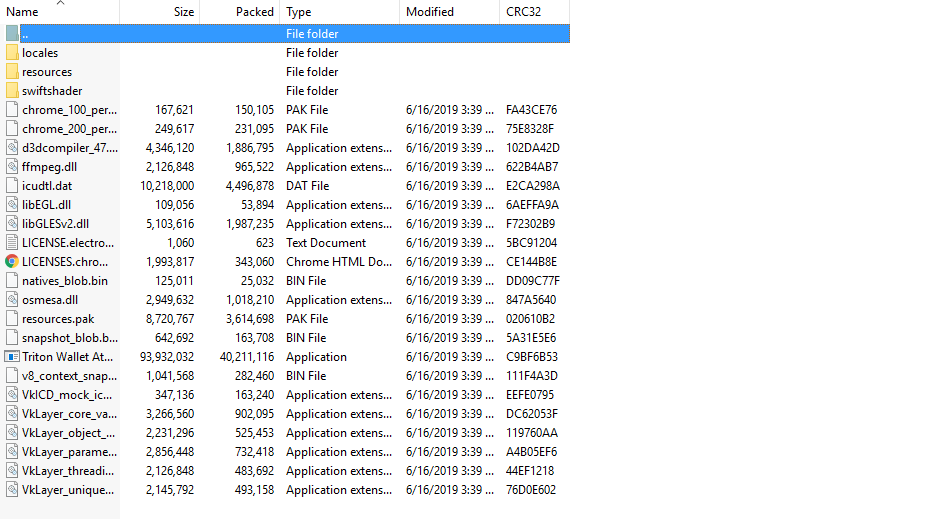 Go ahead and double click Equilibria Wallet.exe. Windows may prompt you after running the wallet, click allow.
After the Atom wallet loads up, you should be prompted to create a new wallet or you will be brought to a home screen. If you are brought to the home screen, hit the + sign at the top right corner, and then click Create new wallet.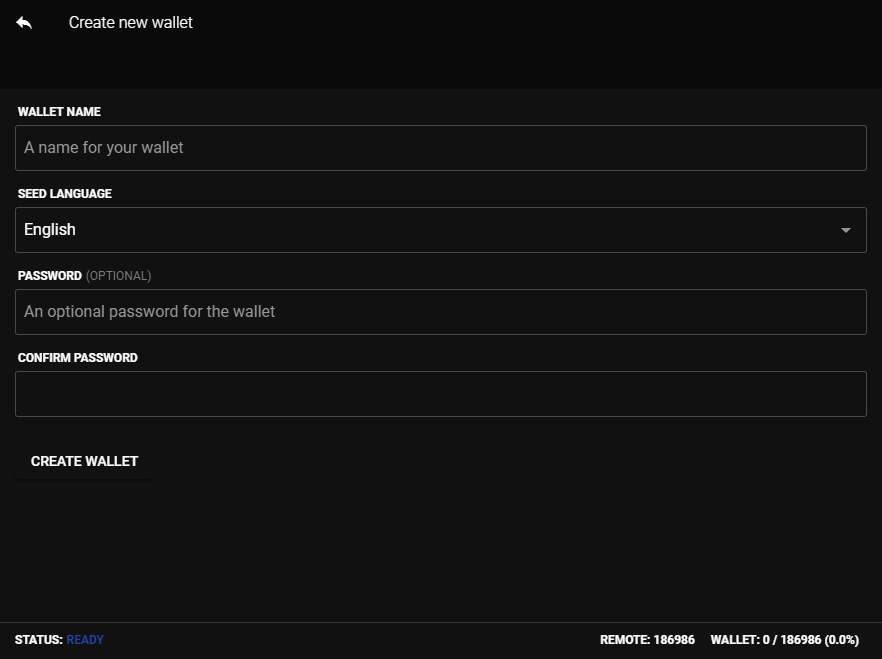 Go ahead and create a name, set the language, and create a password if you would like (Setting a password is highly recommended). Now click on CREATE WALLET.
You will now be given your seed words. Copy these down and store them somewhere safe in case you need to restore your wallet on a new computer or if you accidentally lose your .keys file. Also, if you click on Advanced, you will be given your private view key and spend key. You can also copy these down to restore access to this wallet.
Now click OPEN WALLET.
After clicking OPEN WALLET, you will be brought to the main page of your wallet. From here you will want to make sure your daemon is syncing. At the top left of the screen, click on the 3 bars, then click settings.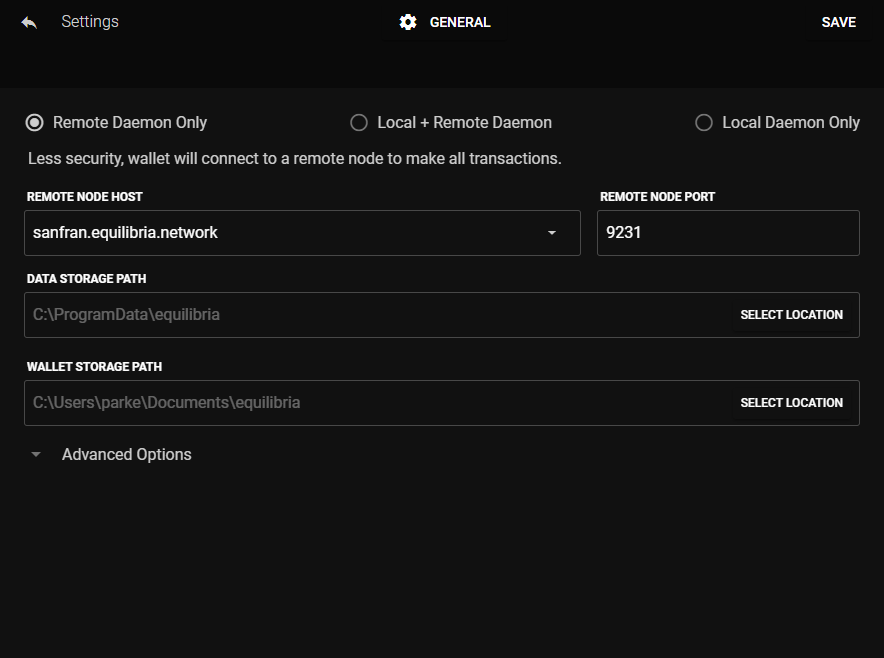 From here you can see all the options for syncing the daemon. We are going to use a Remote Node Host. To connect to a remote node, click the button on the top left that says Remote Daemon Only. You will then need to input one of our remote nodes addresses' to connect to. After you finish, hit save. You will now need to restart your wallet.
When you open up your wallet once again, you will see the status of your daemon at the bottom. Wait for it to say Status: READY at the bottom left

By default, you should have TRANSACTIONS selected. On this page, you can see any XEQ you have received or sent from the wallet. These will be shown at the bottom of the wallet. Our wallet is currently empty, so it won't show any transactions.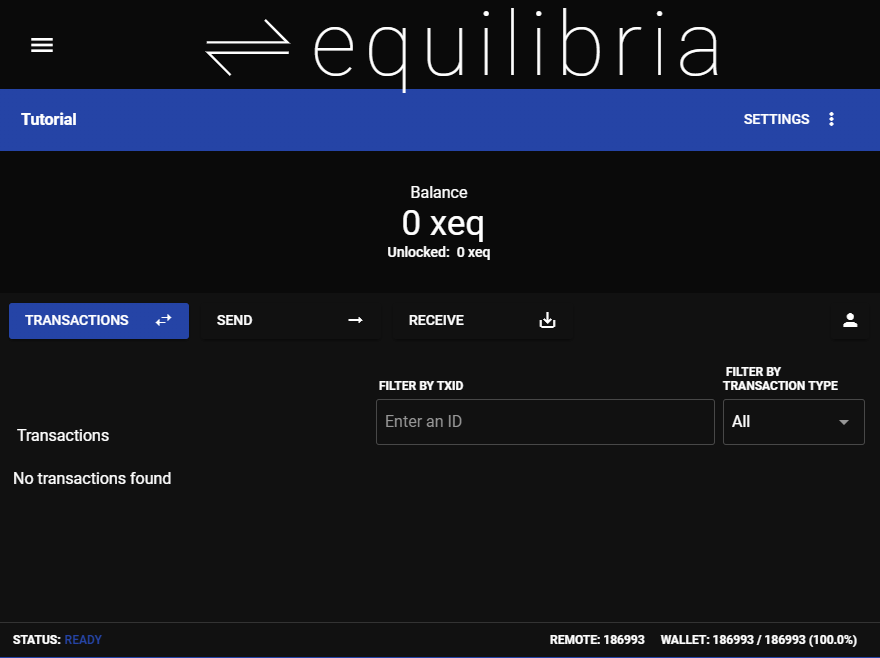 If you would like to send some XEQ out of your wallet, go ahead and click on SEND -->. You will be brought to a different page that allows you to transfer XEQ out of your wallet.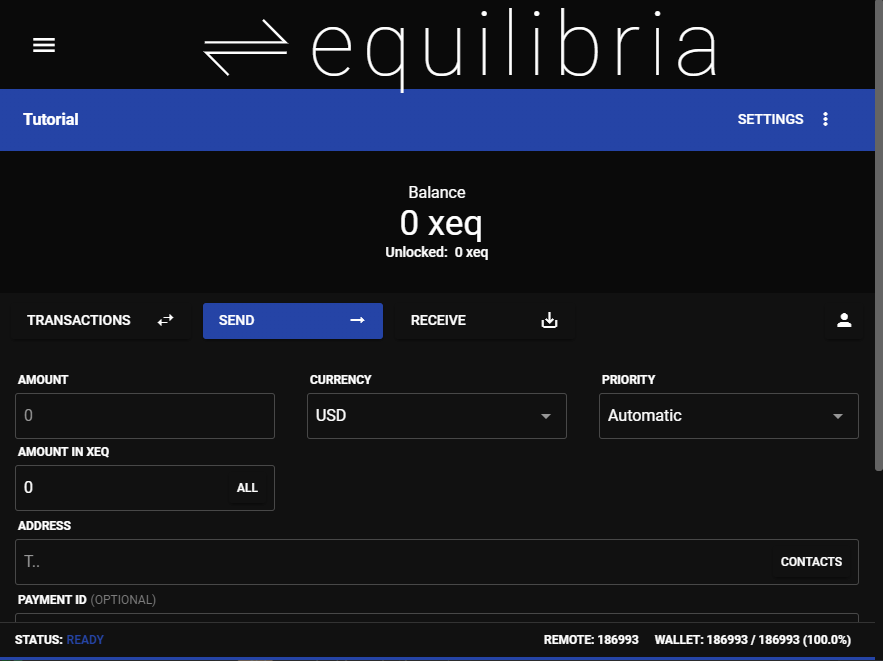 At the top of the SEND section, you can easily get the exchange rate of your fiat currency value into XEQ. If we want to send someone $10 USD worth of XEQ, we can input 10 for the AMOUNT and select USD for our currency. This comes out to ~690 XEQ.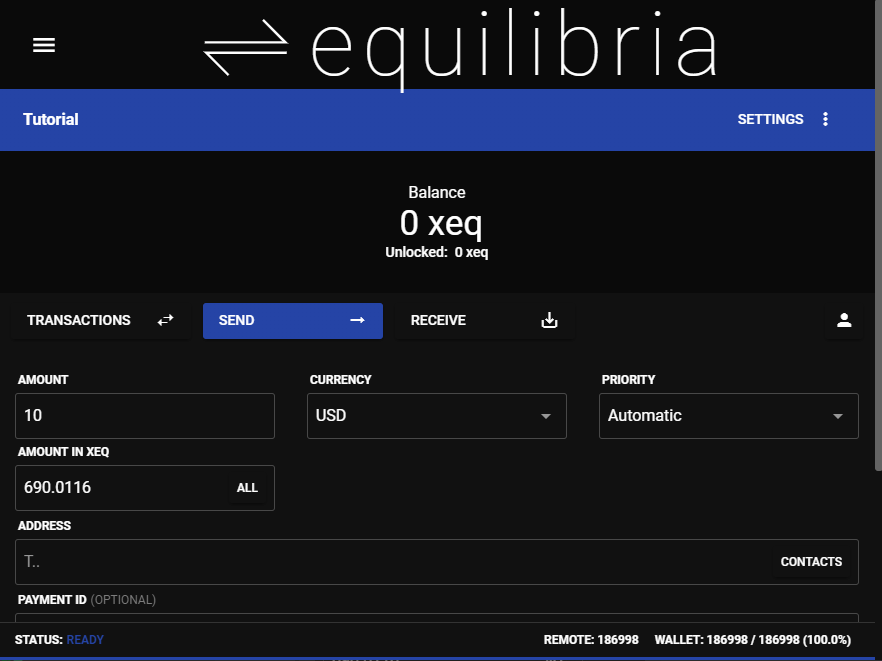 Next, input the address you would like to transfer your XTRI to. Now hit SEND at the bottom. You now need to confirm the amount. If all looks good, hit SEND once again.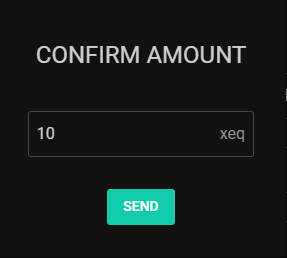 Now enter your wallet password then hit SEND.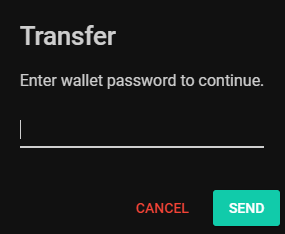 Lastly, you will be given confirmation that your transaction went through. You can go back to the TRANSACTIONS page and see that it is pending. If you click on the transaction, you will be given more information on the transaction.

If you would like to Receive some XEQ, go ahead and click on RECEIVE, it's to the right of SEND. You will now be brought to a new page.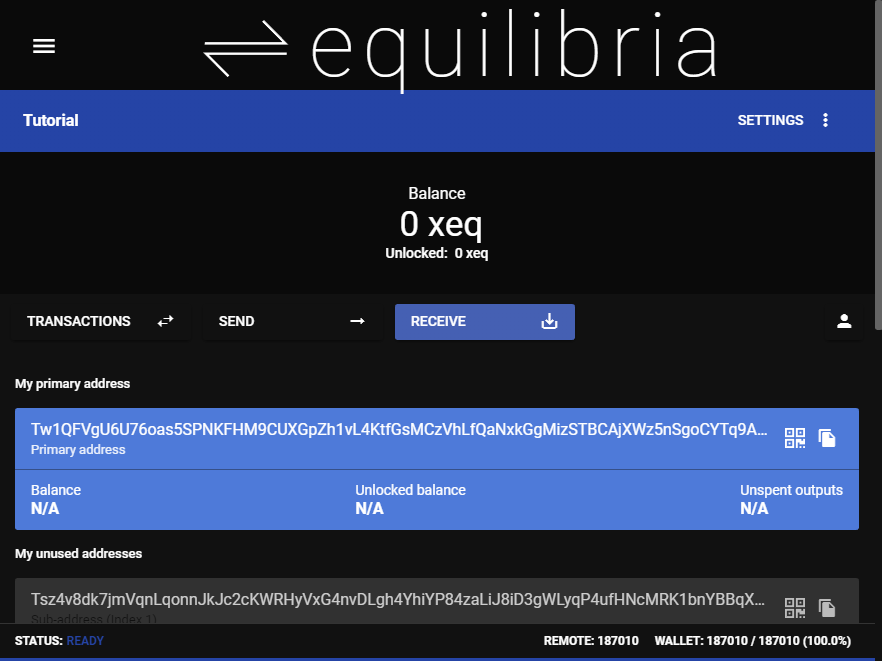 All you need to do to receive XEQ is give your primary address to whoever is transferring XEQ to your wallet. You can easily copy your address down by clicking the paper icon to the right of your address.

If you have any additional questions, feel free to join our discord!